Assemble a team and take part in the Great  FROSTival Puzzle Hunt! A combination of puzzles and challenges, this self-guided hunt can take place at any time during  FROSTival (but note that some challenge locations may be closed depending on the day) as clues will be delivered through the team captain's mobile device once the adventure is activated. The hunt will take teams to various mystery locations all over the city with puzzles and challenges geared towards all ages! See if you have what it takes to win the Great  FROSTival Puzzle Hunt!
At least one person on the team must have a smart phone with data.  Some travel will be required.
The best days to complete the hunt (to ensure that all challenge locations are open) are Saturdays starting at noon.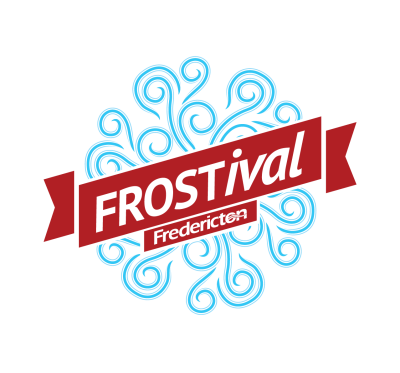 Price
(before Jan 1, 2017)
                       $39.99 + tax

(per team)
Price (after Jan 1, 2017)                           $49.99 + tax

(per team)
Date/Time
                                         Jan 19 - Feb 12
Start Location                                 Anywhere

Team Size                                           2 - 6 Players

Duration                                            2 - 3 Hours

This event is listed every day of the FROSTival schedule.  How does it work?
We're glad you asked!  Our event is listed on every day because it can be started/completed at any time during FROSTival.  We wanted to create a flexible event that will hopefully allow everyone to participate and motivate you to see everything that FROSTival has to offer. If we get a huge snow storm for the day you had set aside to do our hunt, no problem! This can be done on any day!
OK, so I can play on any day during FROSTival, but when I sign up on your website I only see January 19th, 2017 as an option. What gives?
We could have listed slots for every single day this hunt is available, but we didn't want people to think that if you signed up to play on January 23, you had to play on January 23. In order to sign up for ANY DAY during FROSTival, just sign up under January 19th and you will received an activation code just before FROSTival starts. You can choose to "activate" the hunt at any time between Jan. 19th and Feb 12th, 2017.
Activation code? What do you mean?
Clues for The Great FROSTival Puzzle Hunt will be delivered entirely through someone's mobile device, and will lead your team on adventure around the city! The team captain must sign up to take part and register the team in our system (see link below). Just before FROSTival starts, each team captain will receive an activation code. When you put the code into the app, your puzzle hunt begins and you're on the clock! The activation codes will be given our just before FROSTival starts.
What is this app? Is it free? It had better be free!
It is a free app which will be used to deliver all clues, hints and track hints taken and time. In the week or two before FROSTival starts, more details will be sent out regarding where to find the app. You will be able to download the app, and play a few free tutorials if you'd like to familiarize yourself with how the app works. Note that you won't be able to access the FROSTival content until you input the activation codes we send teams just before FROSTival starts. 
Is this event timed? Scored?
You're full of great questions today! Yes and yes! Once you activate your hunt (which you do by entering your activation code), the event will begin. We will be keeping track of how long you're taking on each clue, which will be converted to a score at the end of the hunt. When you're done, your score will be posted online so that you can see how you stack up against other participants. If you're more interested in having a leisurely afternoon with your friends/family, then don't worry about score! It's all about having fun!
We will post more details about how scoring and hint giving will work once we get closer to the event, but just know that it's all done through the app.
Can I bring my kids along?  
Absolutely! We tried to make this a family friendly activity to compliment your other FROSTival plans.  There will be puzzles and such geared toward younger kids, but we'll also have some harder puzzles to challenge our older fans. It should be fun for all ages!
Will this be anything like your other puzzle hunt event, The Quest?  
Yes and no. This is still a puzzle hunt which will take place over the city and involve teams competing against each other, but there are a few important differences:
1. There isn't a common start time or location, so there will be far fewer team interactions. 
2. This will not be as hard as The Quest. Some puzzles will be geared toward younger kids, some toward teens, and some toward adults. We still think all puzzles will be fun, but maybe there won't be anything quite as hard as the dreaded Morse code puzzle.
3. Challenges won't require supervision or involve head-to-head competition. Challenges will be less like the tennis ball accuracy challenge and more like the Monkey Cakes/Yarns on York challenges.
If something changes, how do I stay up to date?
Like us on Facebook and sign up for our Great FROSTival Puzzle hunt Facebook page. We will post info there as it becomes available!